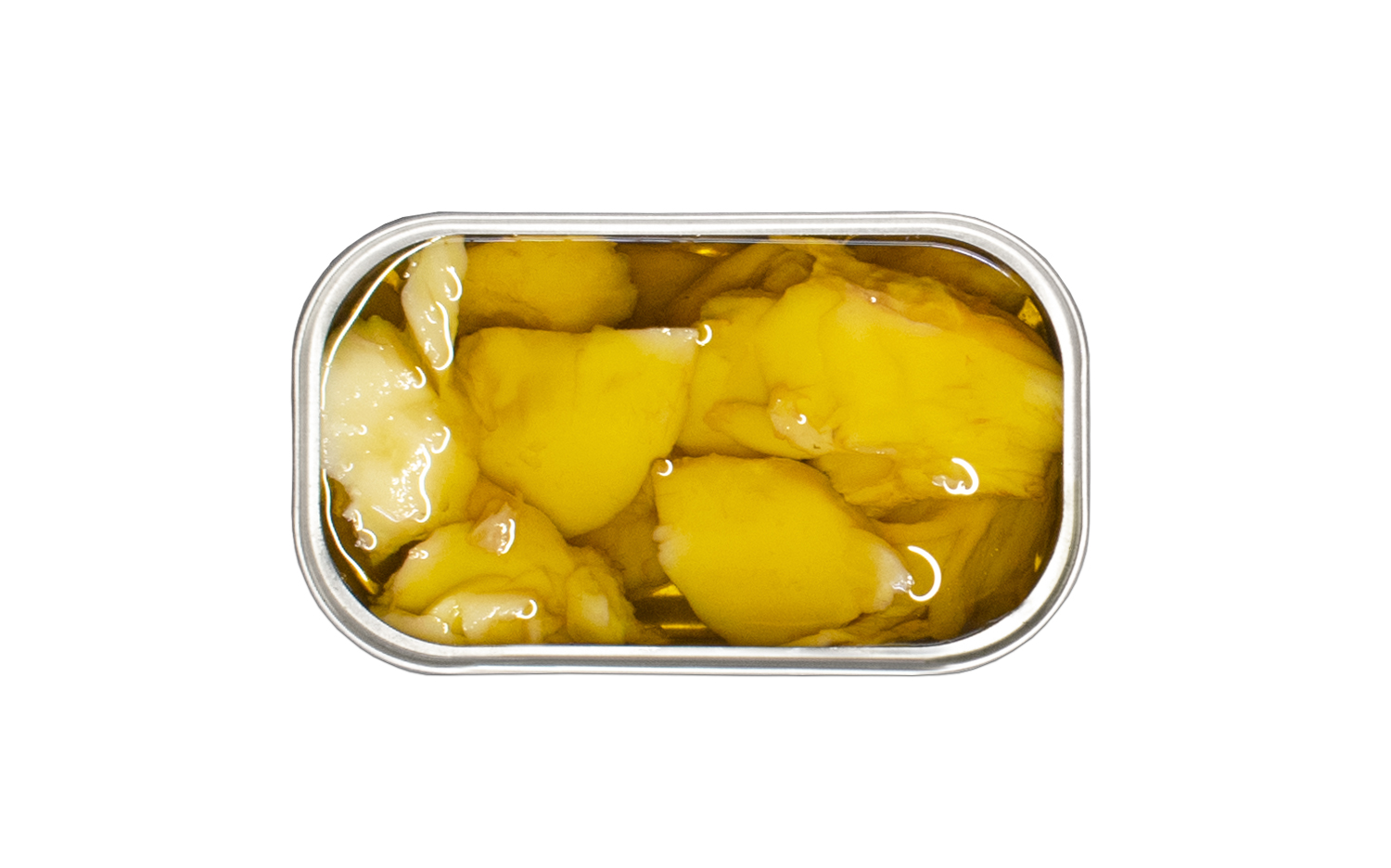 Codfish in Olive Oli with Garlic
To talk about cod is to dive in a deeply rooted tradition in Portugal. For a long time, only salted and dried cod deserved full attention. But enthusiasm for canned food started to increase gradually. Caught in the North East Atlantic, the cod we use to prepare our cans is paired with olive oil and garlic, thus preserving the traditional combination of this Portuguese dish.
Once upon a time, an olive tree decided to stand by the sea, hoping to spot a codfish. She waited, and waited, and waited some more…but none was to be seen! So patiently did she wait that she forgot to shed her leaves. Finally, she sighted a similar fish, but its head was different. Its head looked like a garlic bulb. The olive tree held on to her best olives and offered her the best oil, as she would do every time somebody came ashore.
---
Shop
---
Recipes
CHILDREN IN THE KITCHEN
Cod fish in olive oil and garlic pizza 4 guests 2 tins / cans
Pre-heat the oven to 220ºC and place a slate on the tray to bake the dough on top.
Use a supermarket base of pizza, cover it with 100 ml of tomato sauce or "passata" mixed with the garlic that's inside the tins and a branch of basil or oregano.
Sprinkle with a little olive oil and distribute about 125 grams of mozzarella for pizza on top.
Use the inside of the preserve as topping. Bake for 8-10 minutes.
GOURMET ADULTS
Cod in Garlic and Olive Oil "Migas" 2 people – 2 cans
In a clay pot, if possible, add some water, a layer of shredded kale, a can of cod, with the oil, thin slices of wheat bread, garlic cloves peeled and crushed, and a little more olive oil.
Repeat this process again with all ingredients.
Bake in the oven at 180-200 ° C for a few minutes until the cabbage is cooked and the set is warm.
Ilustração Tiago Galo
Texto Eugénio Roda
Receitas Luís Baena