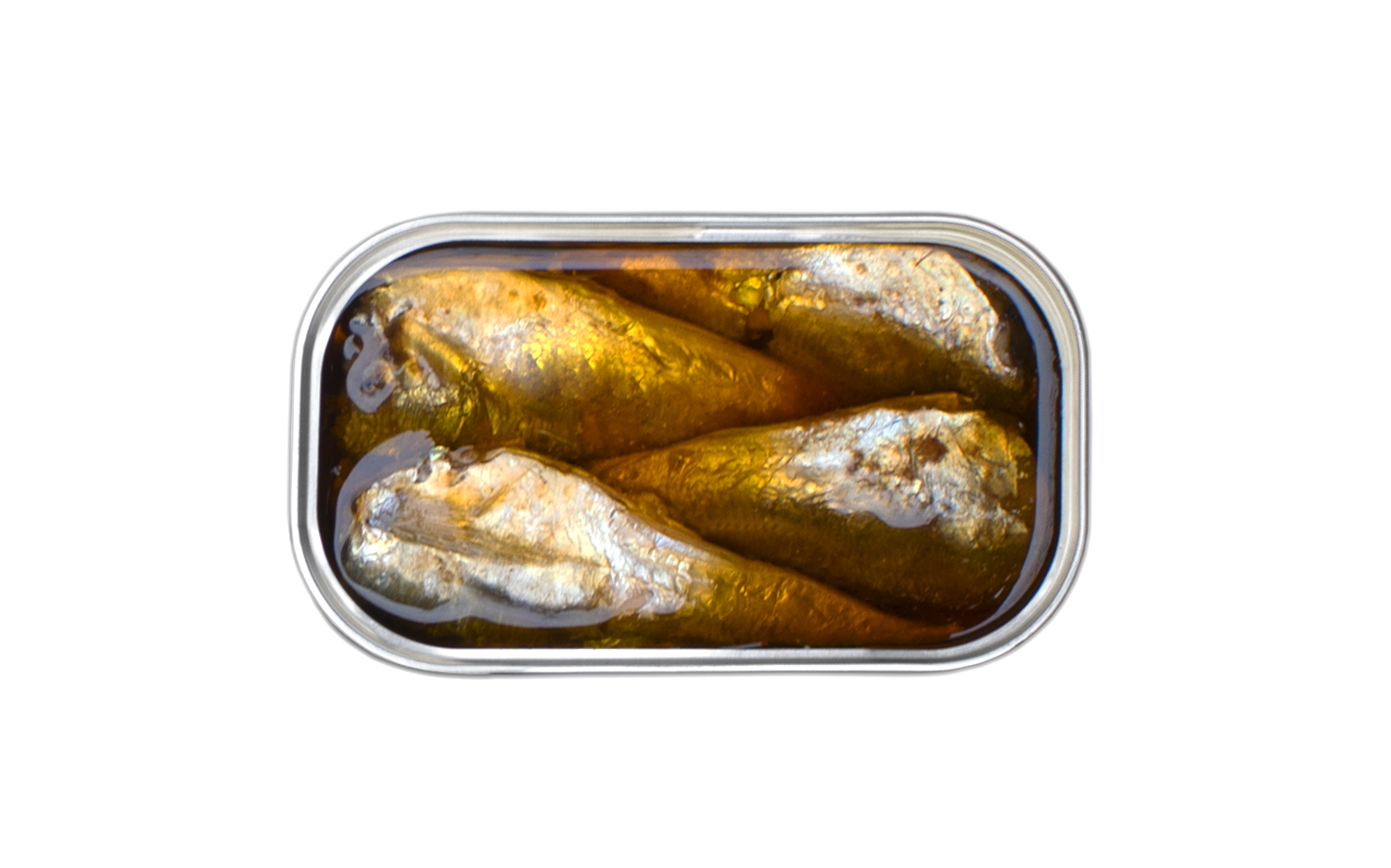 Stickleback in Pickled Sauce
With a lower caloric value than the sardine, the stickleback, for instance, is a good option for those wishing to find variety, both in flavour and in the nutrients. Our stickleback is caught in the North East Atlantic Ocean and prepared with the excellence and simplicity of the pickled sauce. Tomato, vinegar, onion, bell pepper, white pepper and laurel offer an experience rich in contrasts, while simultaneously soft and balanced.
Blue jack mackerel, Club mackerel… and many more, all day long in a brouhaha. But a horse mackerel took hold of the situation: he started reading a story and got their attention.
---
Shop
---
Recipes
CHILDREN IN THE KITCHEN
Pizza with stickleback
On 2 pizza dough bases, spread 2,5dl of tomato sauce and oregano. Top the base With 2 tins of small horse mackerels in escabeche and spread 350g of grated mozzarella. Bake in the oven, which has been pre-heated, for 8′ to 10′ at 200°C.
GOURMET ADULTS
Vegetables and stickleback in a wok
Cut 1 medium sized onion into cubes of 2cm. Slice 3 halves of different coloured bell peppers, into strands no thicker than 1/2 cm and 2 bamboo sprouts sliced in diagonal manner. Slice 150g of fresh mushrooms, peel and chop 5g of fresh ginger. Warm up the soybean oil until it starts to fume, sautée the onions and ginger for one minute over maximum heat, add 150g soybean sprouts and continue to sautée for another minute. Add 1,5dl chicken stock as well as 50g corn starch dissolved in a small amount of cold water. Add 3 tins of small horse mackerels in escabeche. Season according to own taste.
Illustration Cristina Valadas
Text Eugénio Roda
Recipes Luís Baena