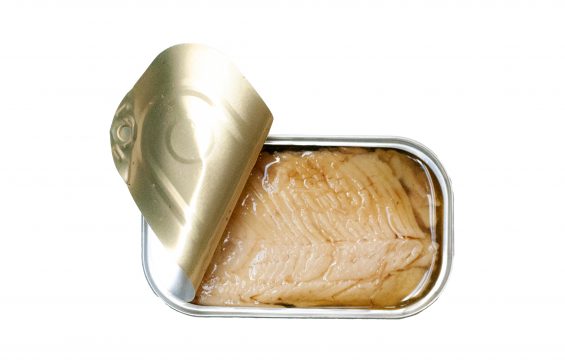 Trout Fillets in Pickled Sauce
The so-called blue fish are those that have a percentage value of fat, higher than 2.5%, whether they come from the river or from the sea. The trout is a blue, semi-fatty fish, with excellent nutritional properties. Our fish fillets are especially prepared with a pickle sauce, automatically enriching the delicious flavour of the trout.
That trout never stopped: on the first movement, she swam in pure water; on the second one, she swam across rivers and streams; on the third, she went up the mountains, and on the fourth…she listened to Schubert.
---
Shop
---
Recipes
CHILDREN IN THE KITCHEN
French fries with trout
Deep fry 400g of potatoes, cuted in cubes, at 180°C. Add these to 2 tins of trout fillets in escabeche, and decorate with parsley leaves and 12 halved cherry tomatoes.
GOURMET ADULTS
Pumpkin pavé with mushrooms, zucchini and trout fillets
Cut 8 slices of squash, 8 portobello mushrooms and 24 slices of zucchini, in a diagonal manner. Place in a grilling pan, top with a very small quantity of olive oil, season with salt and pepper and grill over high heat. On the top of the squash slices, layer the mushrooms and zucchini. Top the vegetables with the marinated sauce from the tin and add oregano. Decorate with trout fillets in escabeche from 2 tins which have been previously warmed.
Illustration Madalena Matoso
Text Eugénio Roda
Recipes Luís Baena