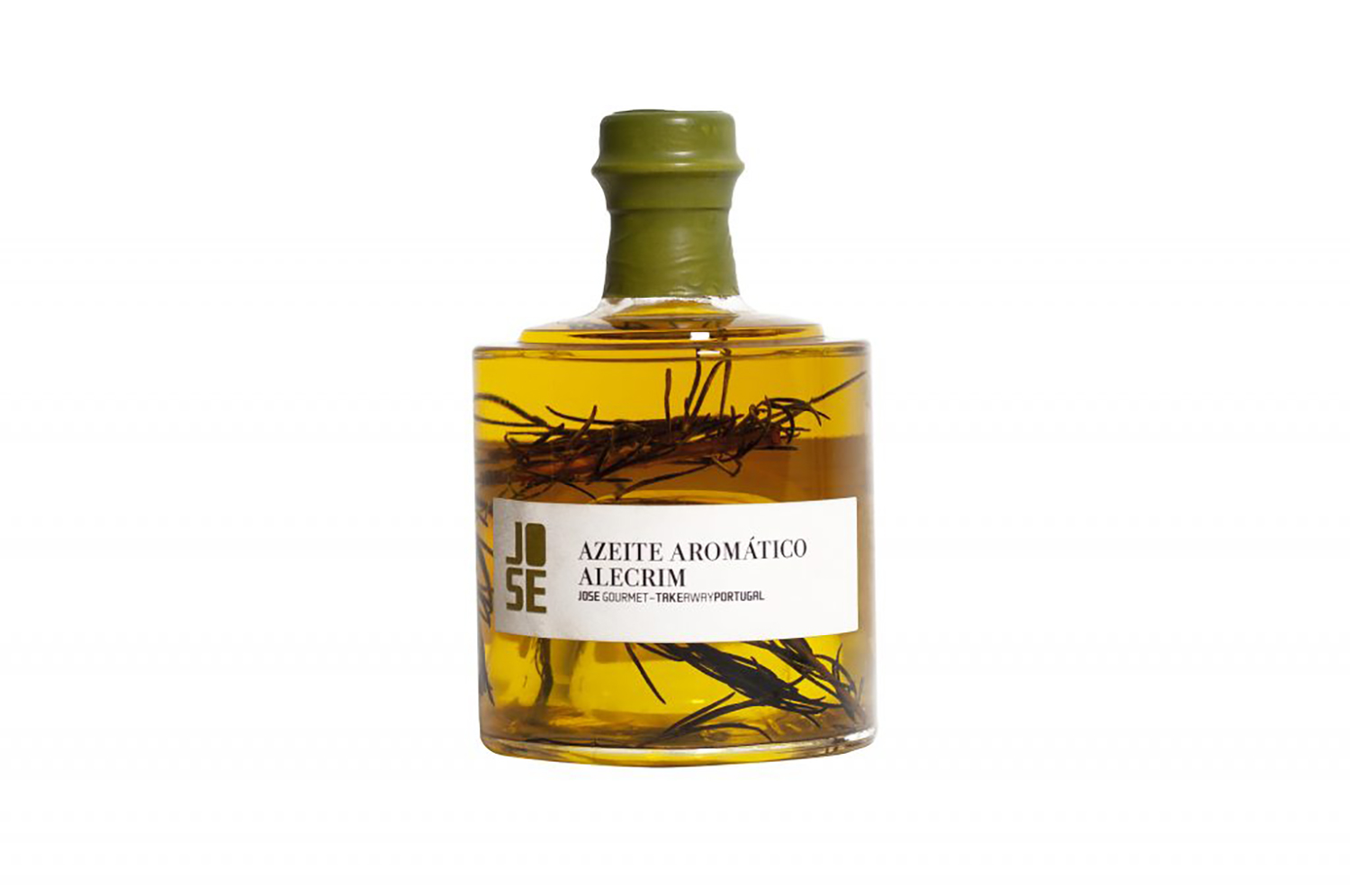 Rosemary Aromatic Olive Oil
Flavoring olive oil is an ancestral practice associated with the Mediterranean peoples. The quality and freshness of the ingredients is an indispensable requirement to achieve proper flavoring.
Coming from the region of Alentejo, this Extra Virgin Olive Oil is of excellent quality. Its incomparable flavor is due to the slaty soil and the climate of the Portel Mountain.
We took its fruity and sweet aroma and combined it with rosemary. This aromatic plant is rich in antioxidants. Its rejuvenating and free-radical-neutralizing properties make it quite inviting, and even more so when it delivers the daily pleasure of savoring a rustic yet exquisite combination. Each bottle of this nectar is a window onto a landscape of olive trees and rosemary shrubs.
Some places you can only go by… palate!
Text Eugénio Roda
---
Shop