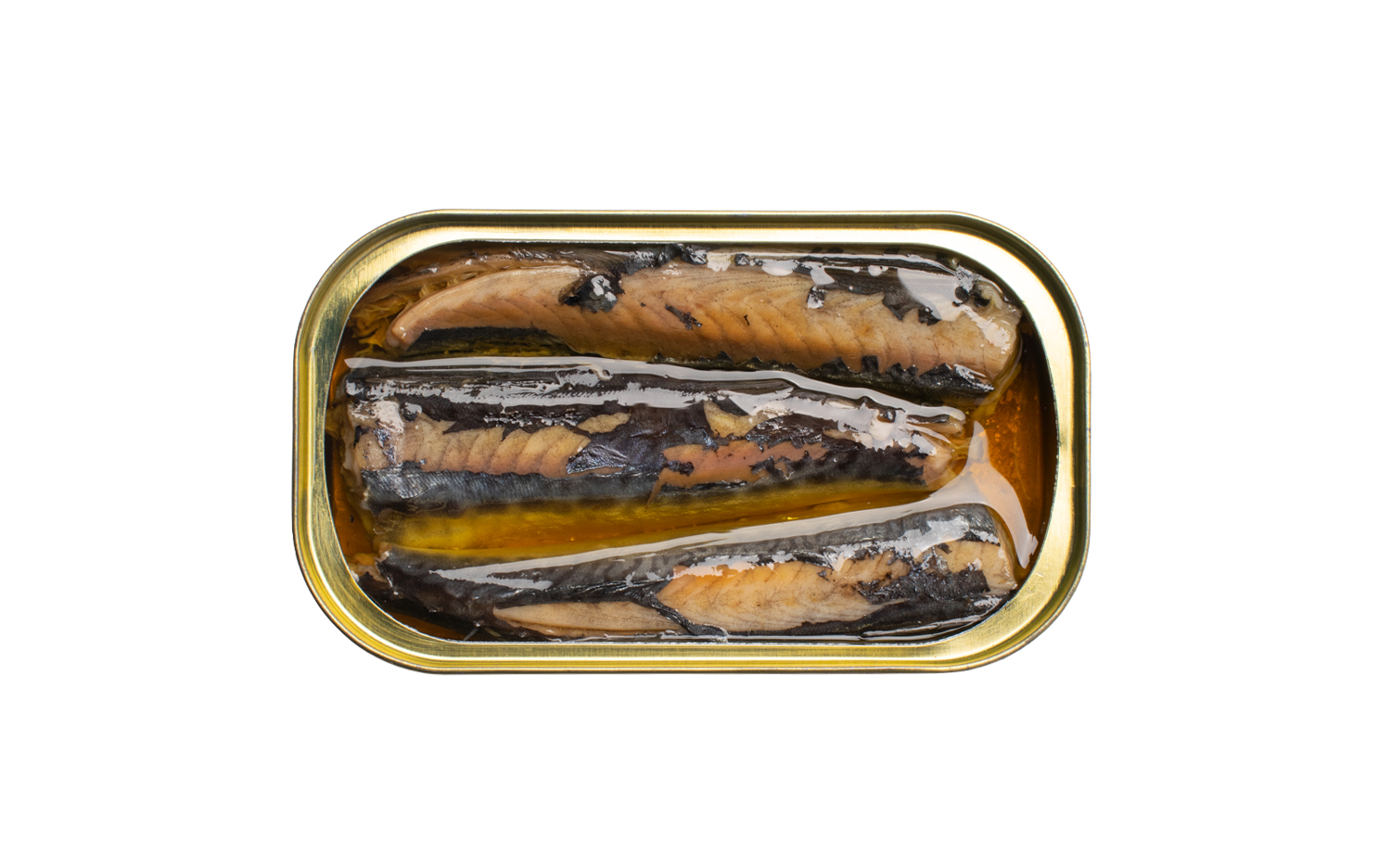 Small Mackerel in Olive Oil
The mackerel is a blue fish with no carbohydrates. It is rich in phosphorus, potassium and calcium and presents a high level of fat acids which help prevent cardiovascular problems and optimize cognitive performance. Usually associated to curiosity, this performance will help find out numerous things about the mackerel!
Everybody knows that mackerels don't swim. They ride the seas in endless long-distance runs. Bets are made! Some prefer them whole, others prefer them sliced! Mackerel, mackerel, big or small, can I have them all?
---
Shop
---
Recipes
CHILDREN IN THE KITCHEN
Russian salad of mackerel in olive oil 6 people – 3 cans
In a pot with boiling water, seasoned with salt, bake 300 g of peeled carrots and cut into cubes. When cooked, add 500 g of potatoes with the same cut. It should take about 10 minutes to cook. Drain completely and cool on a tray.
In another pot with boiling water, cook 200 g of peas and 150 g of green beans. When ready, drain and cool.
Mix everything with mayonnaise, 3 hard-boiled eggs cut into slices and, on top, pickled mackerel.
GOURMET ADULTS
Small Mackerels in Olive Oil and puff pastry 4 people – 2 cans
Preheat the oven to 220 ° C.
With purchased puff pastry, cut 8 rectangles of 9cm x 5cm. With a fork, pick it so that the pasta doesn't grow much and becomes crispier. Brush with egg wash 4 of the rectangles.
Bake in the oven until ready. Cool on a grid.
Mix the mackerels and olive oil with cooked and drained basil, vinegar, chopped parsley, cooked egg slices and parsley. Make like a sandwich with the puff pastry and this salad. Finish with cherry tomatoes over the golden puff pastry by the egg.
Ilustration Francisco Providência
Text Eugénio Roda
Recipes Luís Baena