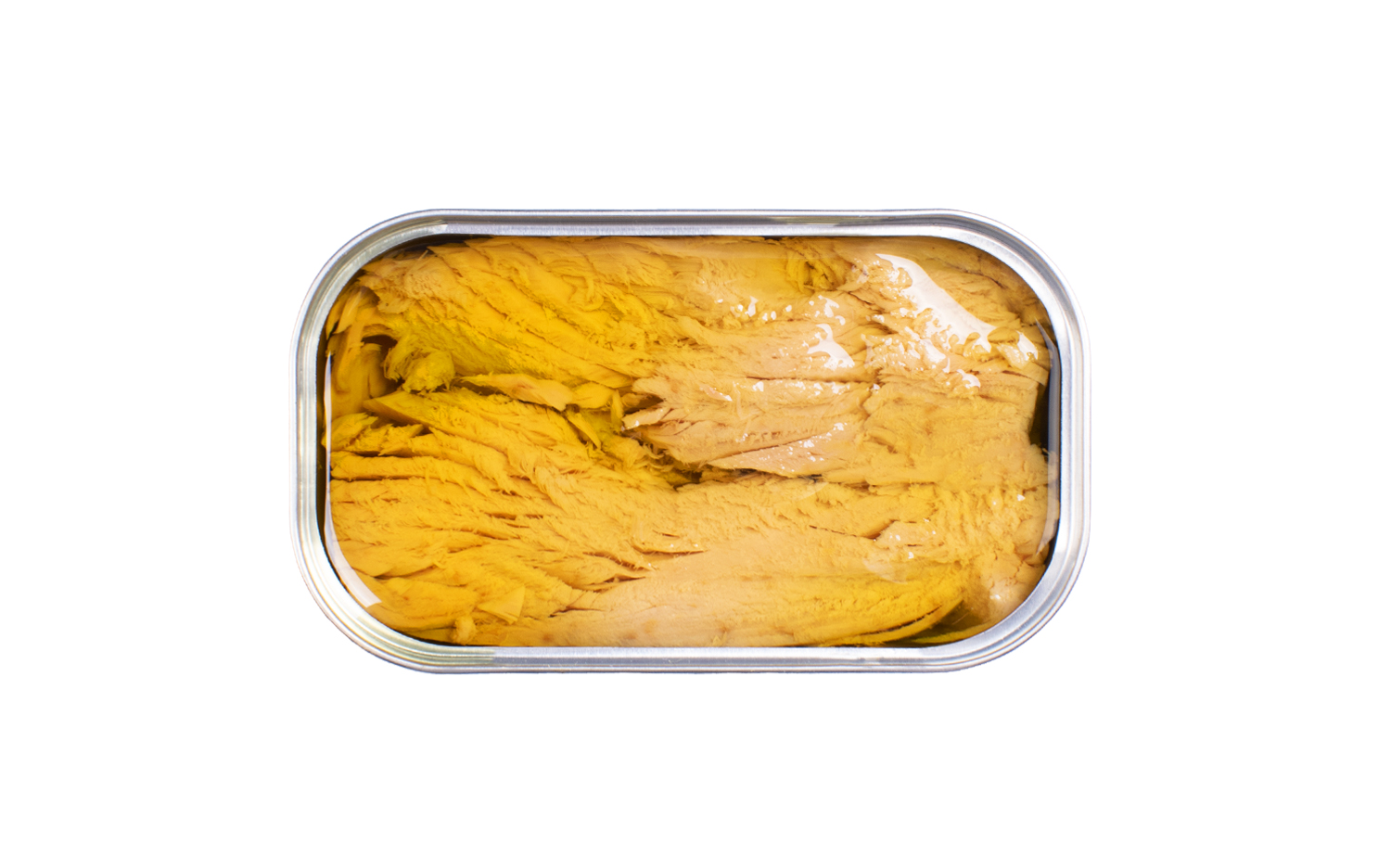 Tuna Fillets in Olive Oil
The discovery of the sea by pre-historic men has coincided with the discovery of tuna. It is perhaps the species that we have known longer and more transversally across the planet. Caught in the eastern and western parts of the Atlantic Ocean and in the southeastern Pacific, our tuna is a high nutritional food product.
Tuna fish would swim around all the time. One day, they decided to do a really good race They swam, and swam, and swam, but none got to the end of the race. They are still looking for the finish line. They don't know where it is!
---
Shop
---
Recipes
CHILDREN IN THE KITCHEN
Pasta with tuna and scrambled eggs
Boil in water with salt and olive oi|1 packet of pasta and drain. Add 2 tins of shredded tuna and mix. Make scrambled eggs using 6 eggs and 75g of butter, and add to the pasta and tuna.
GOURMET ADULTS
Vitello tonnato, veal escalops with tuna fish sauce
Blend 2 tuna tins and 1,5dl of mayonnaise, add 1 soup spoon of capers and 1 tea spoon of chopped parsley. Pan fry 8 veal escalops with a small portion of cooking oil, seasoned with sea salt. After the veal escalops are drained from the oil and have cooled down, top them with the tuna sauce and serve together with pasta or potatoes.
Illustration Yara Kono
Text Eugénio Roda
Recipes Luís Baena