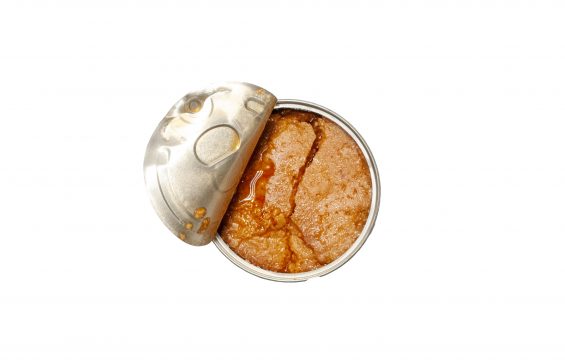 Tuna Pâté
Our tuna is fished from the Atlantic and Pacific Oceans, without ever losing its properties and initial freshness. Our delicious pâté can be savored au naturel or in combination with other foods in a variety of different dishes.
Some days your appetite meets your gastronomical curiosity!
---
Shop
---
Recipes
CHILDREN IN THE KITCHEN
Russian Salad with tuna Pâté
Recipe for 4 to 6 children
Boil 2 eggs and cool down in cold water. Separately, boil 800gr of diced potatoes, add 125 gr of diced carrots and 100 gr of peas, and salt. Drain and then mix the potatoes, the carrots and the peas, adding 4 or 5 tablespoons of mayonnaise, 80 gr of tomato cut in cubes and 2 cans of pâté. To finish, add chopped parsley as needed and a boiled egg, mashed in a colander, either using your fingers or a spoon.
GOURMET ADULTS
Basmati rice salad with tuna and almond pâté
Recipe for 4 to 6 adults
Boil 100 gr of basmati rice, usually with ¼ of chicken broth. Cool down in a tray so that the grains remain firm. Place 25 gr of unpeeled almond kernel in the oven until it cracks. Start preparing the sauce by mixing 60 gr of mayonnaise with ½ teaspoon of curry powder and a bit of cold chicken broth. Combine all the elements with the tuna pâté (2 cans), decorate with chopped parsley and eat.
Illustration Mónica Correia
Text Eugénio Roda
Recipes Luís Baena