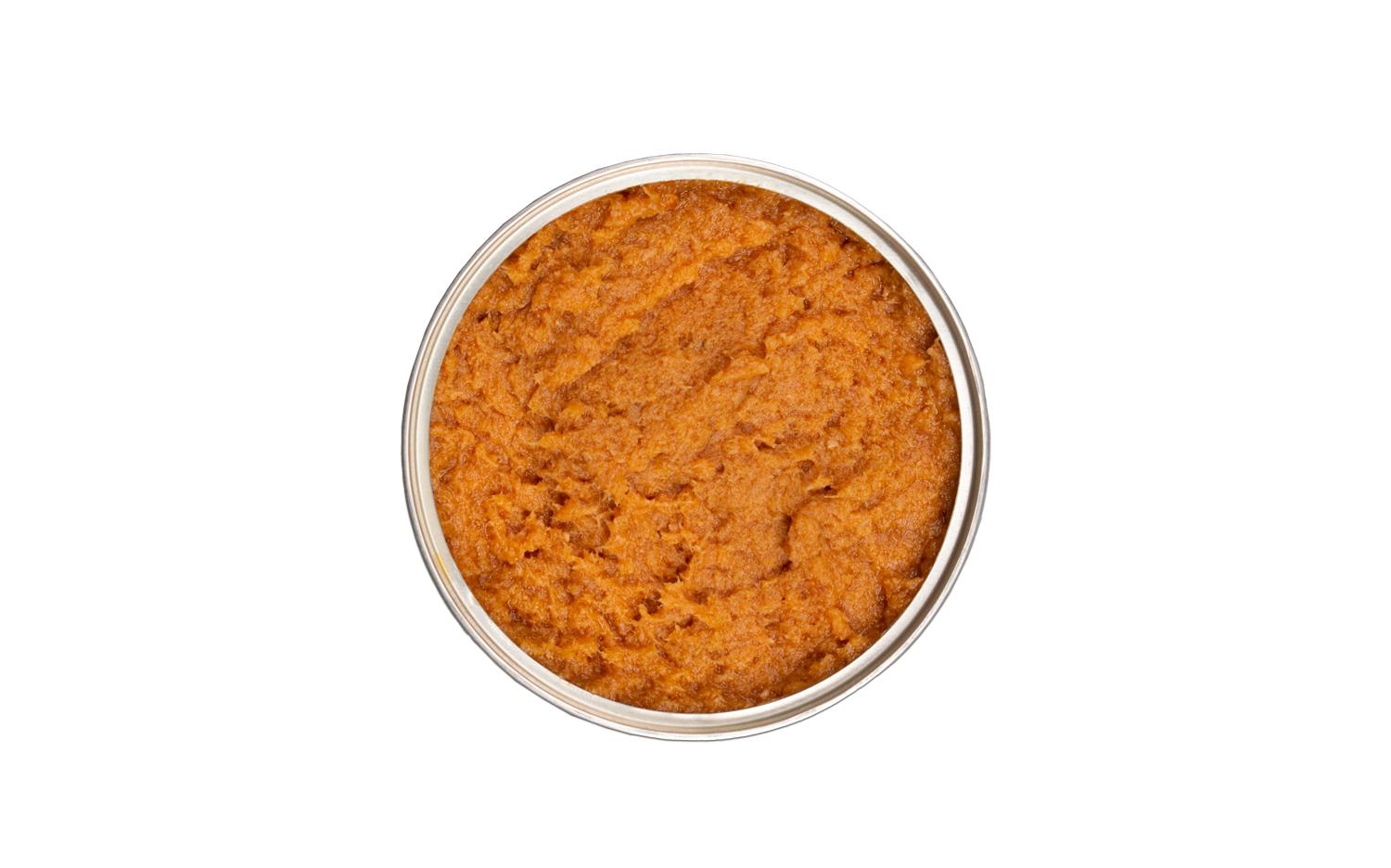 Spiced Tuna Pâté
We have another version of the tuna pâté. For this version, we take the usual condiment of our pâtés (olive oil, tomato, vinegar and pepper) and add piri-piri to the mix. The spicy aroma is smooth and well-balanced with the remaining ingredients. Put this product to the pressure test: hurry on home and whip up an appetizer.
Some days one minute is enough to prepare an hour of pleasure!
---
Shop
---
Recipes
CHILDREN IN THE KITCHEN
Vitello tonnato with spicy tuna Pâté
Recipe for 4 to 6 children
Prepare 12 thin slices of roast veal. Boil 1 egg, leave to cool in cold water and peel. Mash the egg with 5 gr of capers, 2 fillets of conserve artichokes and 1 can of tuna pâté. To make it creamier, add a little meat gravy or mayonnaise and grind very well. Serve the roast veal slices with the tuna mayonnaise on top.
ADULTS GOURMET
Green papaya salad with spicy tuna Pâté
Recipe for 4 to 6 adults
Dissolve 10 gr of sugar in 25 ml Thay fish sauce (Nam Pla), add 60 ml of lime juice. Peel and cut a green papaya into julienne. Roast peanut kernel as needed with salt and chop roughly. Mix all the elements with the pâté (2 cans), add ¼ of mint sauce and finish with the grossly chopped coriander.
Illustration Daniela Gomes
Text Eugénio Roda
Recipes Luís Baena