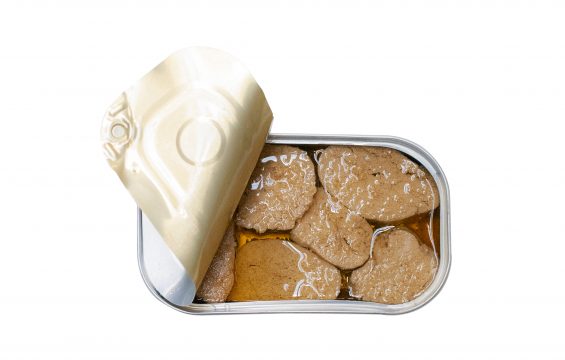 Roes of Codfish in Olive Oil
Eastern people associate cod roes with richness and happiness. We may believe it or not, but one way or another, this relationship will always be authentic! This delicacy enriches both body and soul and it is a pleasure we can happily repeat on a loop!
Olive oil was too full of himself, but he had good reasons for it. Facing the cod, he asked him, feeling superior: you owe me more than you think! What can I have in return? And the cod replied: "Relax and take it with a pinch of salt!"
---
Shop
---
Recipes
CHILDREN IN THE KITCHEN
Deep fried cod roe quenelles in Olive Oil 6 people – 3 cans
Cook 200 gr of potatoes in salted water. In a frying pan, sauté 1 small onion finely chopped with the oil of the can and 1 clove of chopped garlic. Add the mashed cod roe.
When the potatoes are ready, drain them and make a puree, add the previous mixture and 1 beaten whole egg. You can add chopped parsley. Stir well and form a quenelle with two tablespoons. Fry in oil at 180ºC.
GOURMET ADULTS
Aromatic pitta toasts with Cod roe in Olive Oil
Mix 2 garlic cloves with the oil of the preserves and a little more if necessary
Cut the bread into 5 triangles, place them in a pan and into the oven 15 'until crisp and golden. Brush with olive oil
Sprinkle with fresh thyme, salt and pepper.
Serve with cod roe.
Illustration António Modesto
Text Eugénio Roda
Recipes Luís Baena