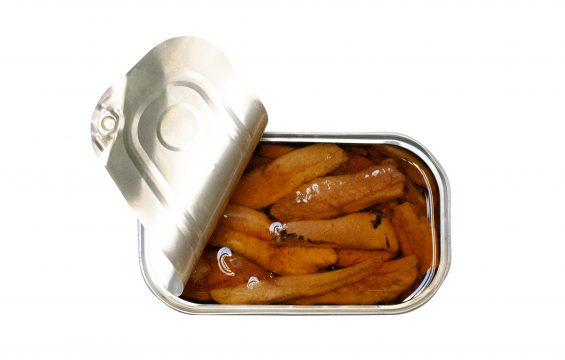 Roes of Sardine in Olive Oil
To those who know exactly what they are looking for, the roes must be cooked to perfection, no more, no less. You don't need to look any further, seriously! You'd better spend your time looking for a good wine or champagne to go with it. The texture, the softness and the unmistakable aroma of the roes are only thrown off balance in breathtaking company!
On a sunny hillside, an olive rolled down only to stop by the sea. She wanted to learn how to swim, but because she didn't have any fins, a sardine carried her to see the ocean, snuggled in her roes.
---
Shop
---
Recipes
CHILDREN IN THE KITCHEN
Shepperd's pie with sardines roe
Prepare 1 small packet of mashed potato flakes in a traditional way with milk and butter. Slice 2 hard boiled eggs into many slices. Slowly pan fry 1 chopped onion in the olive oil of the tin together with 1 shredded carrot. Blend and add 2 tins of sardine roe. Place half on the potato purée in a pyrex then top with the blended mix of onion and carrots with the roe as well as the egg slices and chopped parsley. Add another layer of potato purée to cover and finally brush this last layer with 1 egg yolk. Place in the oven in order to golden glaze the top layer.
GOURMET ADULTS
Linguini with sardines roe, pesto and cream
Boil 500g linguini in water for only half the time that is recommended on the package, with salt and olive oil. Reduce 2,5dl fresh cream to half and add salt and freshly grounded black pepper. Add 2,5 soup spoons of pesto, 3 tins of roe and add everything to the linguini and mix well. Top with 1 sliced garlic clove which has been deep fried in olive oil as well as with 2 pepperoncini cuted in a julienne style.
Illustration Gémeo Luís
Text Eugénio Roda
Recipes Luís Baena