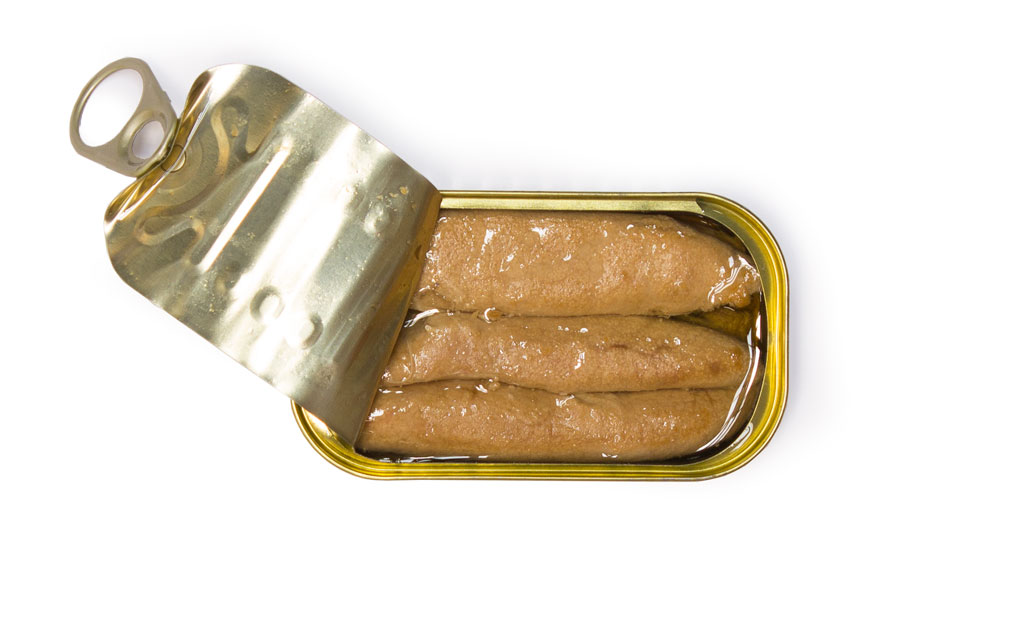 Roes of Mackerel in Olive Oil
The excellence of the roes depends on the quality of the process through which they are obtained and prepared. From their extraction up to the preparation stage, competence and know-how, which result from the knowledge that combines experience and tradition, mastery and the updating of means, are required. It is only by multiplying care and precautions that one can obtain a unique flavour!
At night, the mackerel emerges to eat. One night, when it came to the surface, the shoal of fish reached its destination and began to bite molluscs and small fish. But, rapidly, the night became day. Never before had such a phenomenon been observed: only a few minutes ago, it was dark, and suddenly the morning was breaking. An eclipse, that's what it was! From then on, the shoal began to prepare for the race, so the mackerels could get to the surface on time!
---
Shop
---
Recipes
CHILDREN IN THE KITCHEN
Mackerel roe Wrap in Olive Oil with Avocado
4 people 2 - 3 cansPeel 1 avocado and sprinkle with a little lemon juice to prevent blackening and season. Grind or cut into chunks. Add the drained tins of preserves, cherry tomatoes and coriander. Season with salt and mix.
Heat the wraps or use them as they are. Fill the wrapps with the avocado and mackerel roe mixture.
Serve with rocket leaves, iceberg or romaine lettuce.
GOURMET ADULTS
Poached Egg with croûtons and Mackerel roe in Olive Oil
2 persons - 1 canCut 4 slices of bread, trimmed, into 1cm x 1cm cubes. Mix them with 30g of melted butter and bake in the oven at 180°C until golden brown. You have to stir from time to time.
In a pan with 750ml of water, 5gr of salt and 15ml of white wine vinegar, when it boils, lower the heat to just smoking.
Whirl the water, pour in one egg at a time so that the white of the egg completely covers the yolk. The eggs should be very fresh.
Drain on a cloth, serve with the croûtons and mackerel roe.
Ilustração Cláudia Salgueiro
Texto Eugénio Roda
Receitas Luís Baena