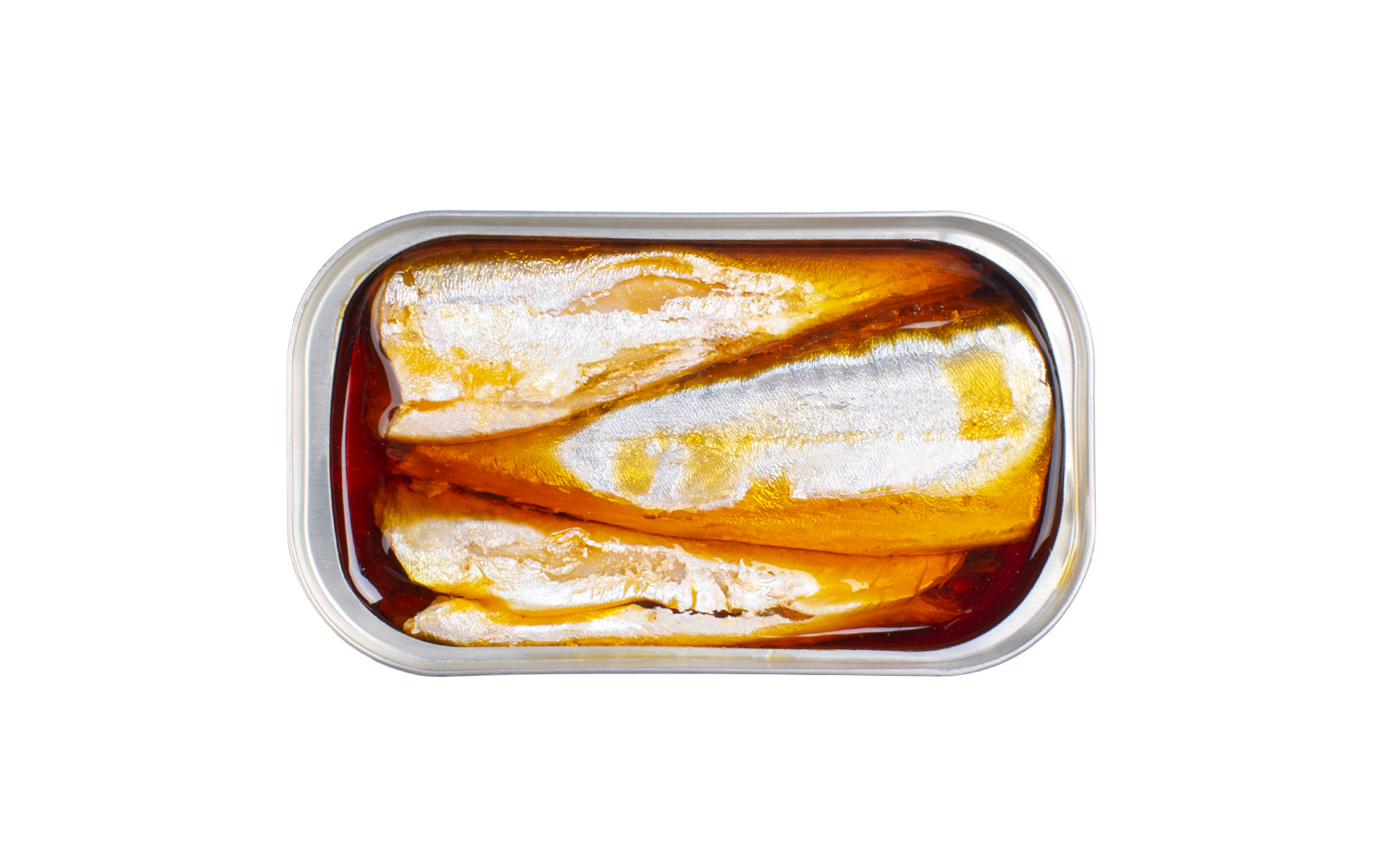 Spiced Small Mackerel in Olive Oil
Mackerel is tasty "to no end". And, therefore, everyone says "yes, like this, yes". It is a succulent fish rich in energy, protein and healthy fat, monounsaturated and polyunsaturated. Anyone who is a fan of canned fish has all this on the tip of their tongue. If you are not yet a fan, find out about one of the most used passwords: omega 3! One thing is certain: there is no mackerel without pure water, which is a guarantee before it reaches the can. And the processing is highly controlled, which is another guarantee once it comes out of the can. A thousand and one ways of cooking mackerel tops off the excitement: this is it, this is today, this is now!
There was no complaining in the huge shoal: just pure adventure. And when it was time to rest, the mackerel would join in for another story. The older ones told, the younger ones listened, on horseback. Tell that one! Here it goes: a certain knight only saw horses, only talked about manes, harnesses and saddles. And then? And then, nothing! And then nothing! It's none of your business! Let's hear it! So the knight and all, one day he left family and friends flabbergasted at the table: an egg on a mackerel, if you please! On horseback, you mean. Mackerel! Now that I've tasted it, I don't want to let it go!"
Ilustração Gémeo Luis
Texto Eugénio Roda
---
Shop