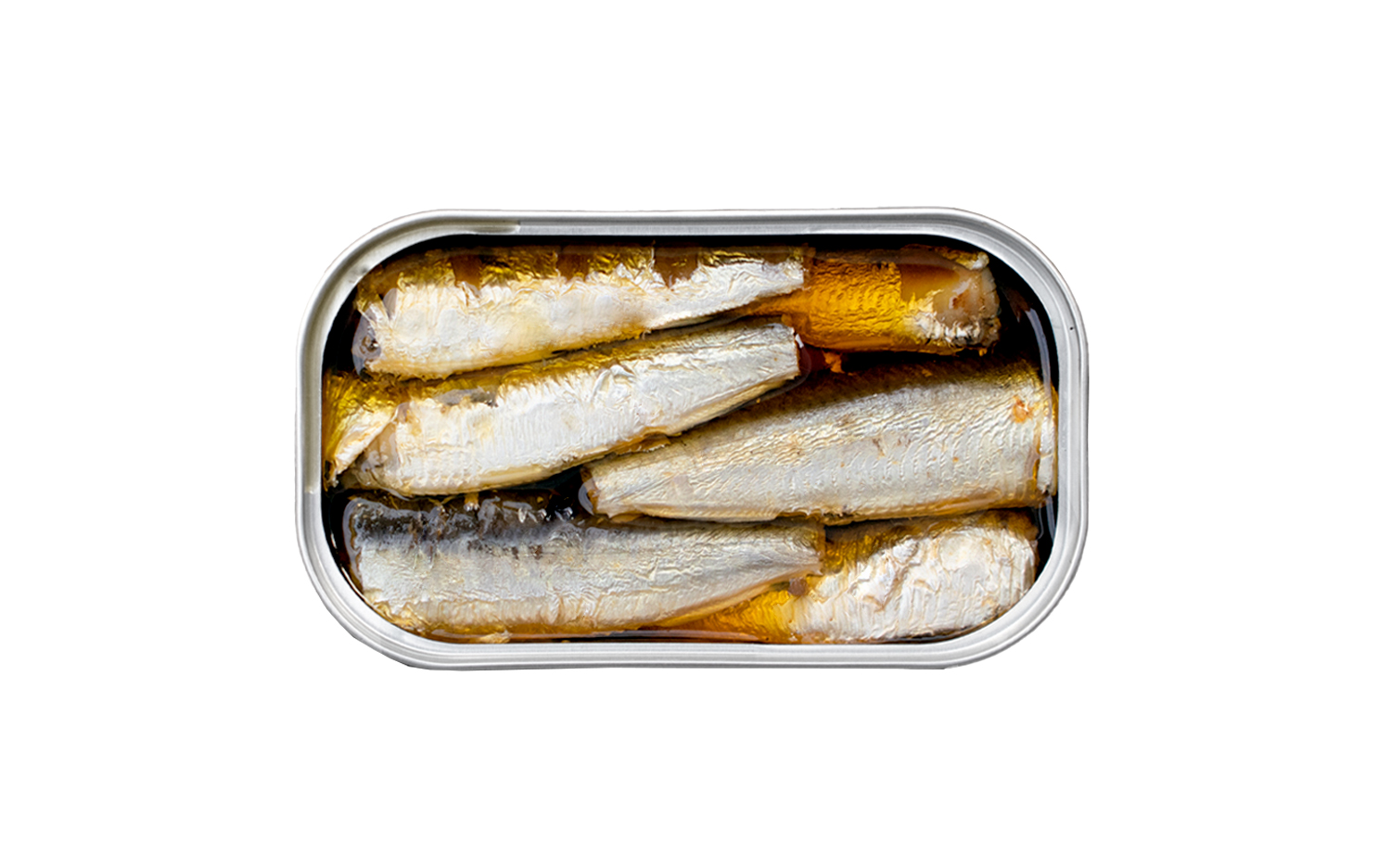 Spiced Small Sardines
"Petinga" sardines are a delicacy you can't resist! Inside or outside the can, they value the best of company they can get. In the can we mix them with pickles, cloves, carrots and pepper, and season them with piri-piri and laurel. Outside the can, you have to come up with your own combination!
A small sardine had bones and tender fins. She was fragile all over! She asked a chilli Pepper to help her lose that innocent demeanor. So, the chilli pepper spiced up the "petinga".
---
Shop
---
Recipes
CHILDREN IN THE KITCHEN
Scrambled eggs with small sardines
Melt 75g butter in a frying pan. Add 1 tin of small sardines which have been drained. Beat 10 eggs together with 50ml cream and place into the pan. keep mixing over low heat. Toss with chopped parsely on top.
GOURMET ADULTS
Vichysoise with small sardines
Slice 200g leeks (white part only), 150g onion and 200g of zucchini and stir fry using the oil from the tins. Add 180g potatoes and 400ml chicken stock. Once cooked, blend to make it creamy. Add 200ml cream and whisk. Rectify seasoning. Deep fry basil leaves in oil at 180ºC, for 3" to 4″. Serve together with 8 toasts topped with 2 tins of small mackerels and 8 deep fried basil leaves.
Illustration Rui Mendonça
Text Eugénio Roda
Recipes Luís Baena