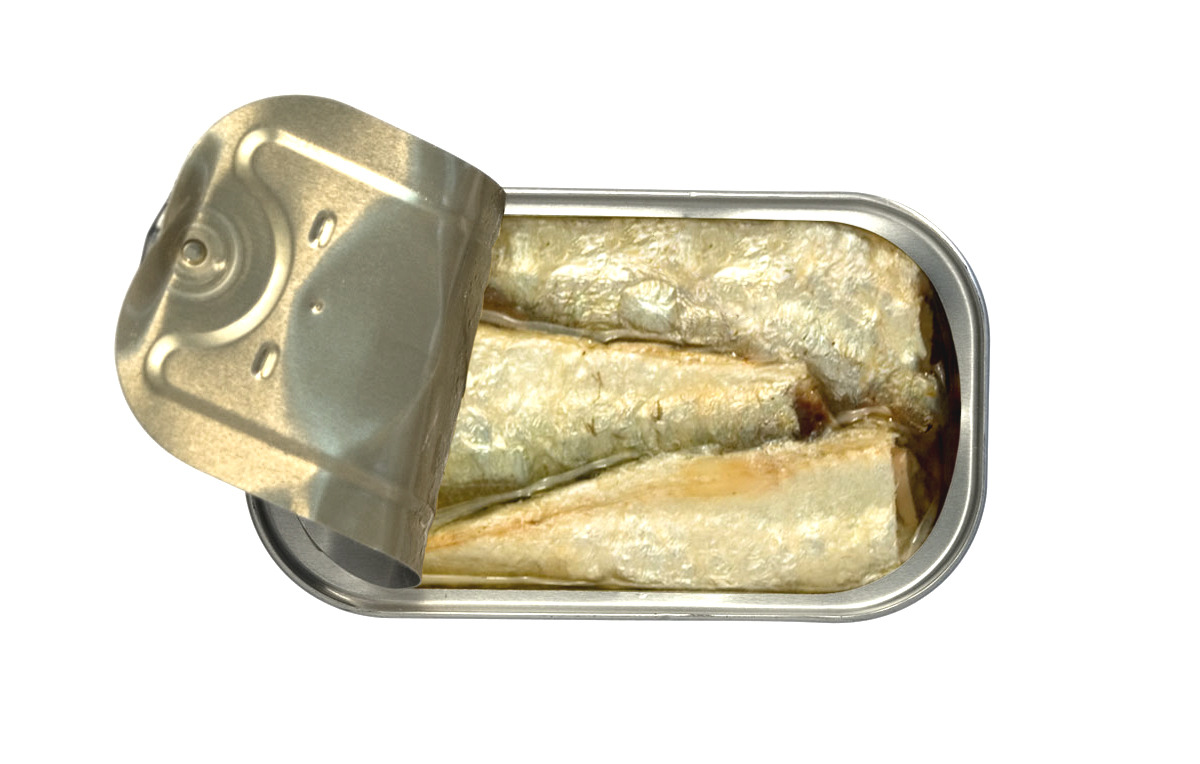 Sardines with Lemon in Olive oil
Atlantic and Mediterranean, our delicious sardines are kept fresh from the moment they are caught. They become even tastier and nutritionally rich with the lemon that flavours the olive oil. Savour this flavour with a bit of rustic bread or toasts, accompanied by a nice glass of white or red wine, someone to taste it with, or simply to please your ego!
A lemon and a sardine fell in love. She used to visit him onshore, and in turn, he would visit her at sea. From then on, sardines and lemons go hand in hand, symbolizing a passionate and well cared for heart.
---
Shop
---
Recipes
CHILDREN IN THE KITCHEN
Sardines in puff pastry
Drain sardines from 4 tins with olive oil and lemon. Cut out rectangle shapes from 1/2 kg of puff pastry. In the middle of each rectangle place] sardine. Fold and brush the outside with 3 egg yolks which has been previously mixed with 1 tea spoon of cold water. Bake in the oven at 210 °C. Serve with ketchup.
GOURMET ADULTS
Sardines risotto with Azores cheese and lemon
Stir fry 250g arborio rice with 1d| of olive oil, 2 garlic cloves smashed with skin and 2 bay leaves, over high heat. Once the rice grains begin to whiten, add 1,5dl of white whine and leave until all the liquid has evaporated. Add 1/2 | of warmed chicken stock, little by little cooked "al dente". Keep aside a little bit of the chicken stock, just in case you might like the risotto more creamy, and add 150g butter, 150g of Azores grated cheese and the juice and zest of 1 lemon, mix well and add to the rice. Add 3 sardine tins ,1/4 fresh coriander and Iastly 2 tomatoes, which are skinless and seedless.
Illustration Inês Oliveira
Text Eugénio Roda
Recipes Luís Baena