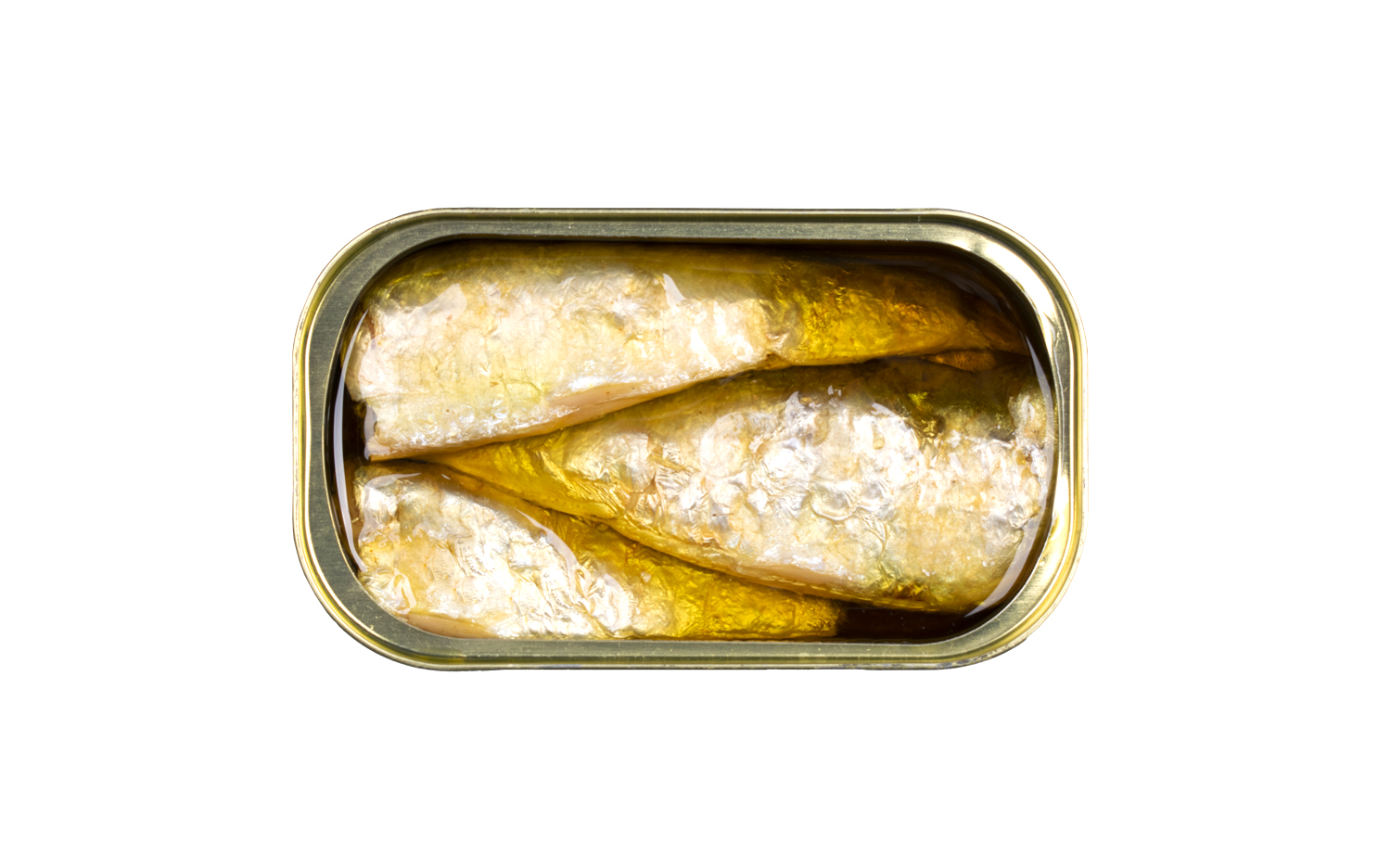 Sardines in Extra Virgin Olive Oil
Word has it that the best sardines come from neighbouring waters. From the Atlantic and Mediterranean, we get fresh sardines with a silver shine. Add quality olive oil to wine and dine! Olive oil has always been one of the desired partners in Portuguese cuisine, and only excellent ingredients can aspire to have memorable encounters with such a refined olive oil.
The sardines swam along the Atlantic coast, up and down, laughing and stretching, shaking and bending! That's why our coast is as curvy as we know it!
---
Shop
---
Recipes
CHILDREN IN THE KITCHEN
Sardines maionnaise opened sandwich
Toast 8 slices of sandwich bread. Blend 3 sardine tins to a purée adding 2 soop spoons of mayonnaise, 1 tea spoon of ketchup and 1 espresso spoon of chopped small onions in vinegar. Spread the purée over the toasts and top with slices of 2 boiled eggs.
GOURMET ADULTS
Gratinated sardines with a thyme and parsley crust
Blend 8 sandwich bread slices together with 75g grated ementhal cheese and 35g of butter, 1 soup spoon of chopped parsley and 1 espresso spoon of freshly chopped thyme. Place the mix inside a transparent plastic bag, use a rolling pin to spread the paste until it is 2 mm high. Place the bag in the freezer and allow the paste to harden fora little while. Before it freezes, remove and cut small rectangular shapes big enough to cover the sardines from 4 tins. Add 250g of confit tomato and place all into a pyrex, and into the oven at 150% for 20'. Top everything with 1 espresso spoon of icing sugar, salt, 2 chopped garlic cloves and a thread of olive oil.
Illustration Bernardo Carvalho
Text Eugénio Roda
Recipes Luís Baena